About Carrollton ChopShop
A sports bar made of car parts.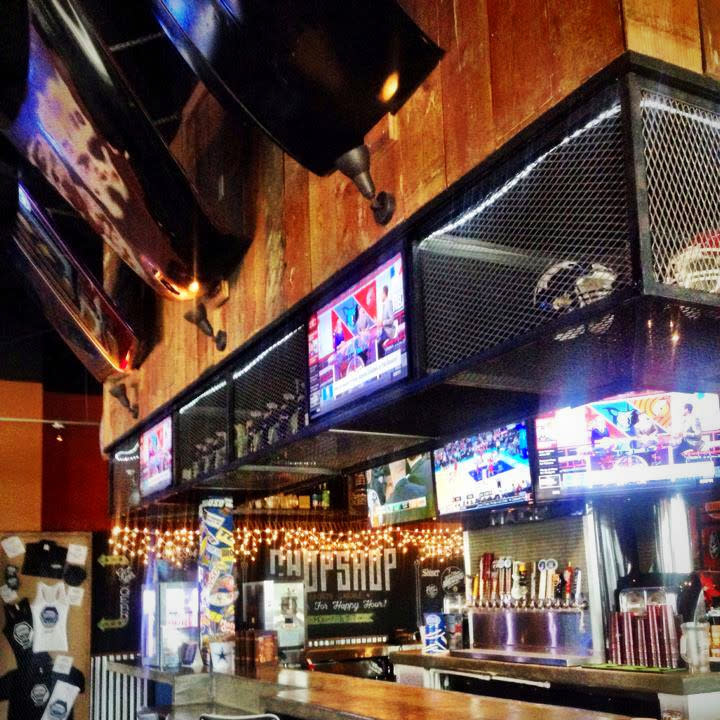 Our Story
The Carrollton ChopShop Sports Garage is a new concept. The idea is formed from sports, great food and an automotive design. The venue: The space is created with a sports bar in mind, but with automotive design pieces in place. Upon entering, it is evident that the car design is the overall theme. There is ample viewing for all sporting events which will make it your new home to watch your favorite teams or individuals. The product: Carrollton ChopShop Sports Garage will provide a full liquor bar with cocktail menu. Many different types of drinks will be featured. The bar will also be showcasing local DFW breweries on tap. The menu: A traditional sports grill menu with exceptional food provided at an inexpensive price point.
OUR TEAM
SEAN CLAVIR
Sean Clavir has been a staple on the national bar/restaurant/nightclub scene for more than 20 years. Sean worked for N9NE Group, which notably contributed four venues to Vegas' Palms Hotel and Casino—N9NE Steakhouse, Skin Pool Lounge, Rain Nightclub and the Ghostbar. Clavir became the GM of Ghostbar. In 2006, He moved to Dallas to lead the launch of Ghostbar in the W Hotel in Victory Park. Ghostbar remained open until summer of 2012. Sean continues his quest in hospitality as a founding partner of Rock Libations. Proud father of Kalvin & Gannon.
JOSH BABB
Josh Babb has 20-plus years of restaurant operations experience. Before forming Rock Libations with his partners, Josh oversaw operations at Kenichi in Victory Park & Nove Italiano in Dallas. Before that, Josh based on his long history of success managing and working for restaurant groups such as Nordstrom restaurants and Brinker International. Proud father of Lauren, Cole & Morgan and known as Pappy to granddaughter Isabel.
KEN JOHNSEN
Ken Johnsen has extensive general management, product-and-services development, sales and information technology industry expertise. He worked for IBM for 22 years where he managed a variety of profit-and-loss operations and achieved numerous company awards and promotions. He departed IBM as vice president and in the top 1 percent of IBM employees. In addition, he has served on the board of directors of three publicly traded companies. Proud father of two sons, Jack & Andrew.